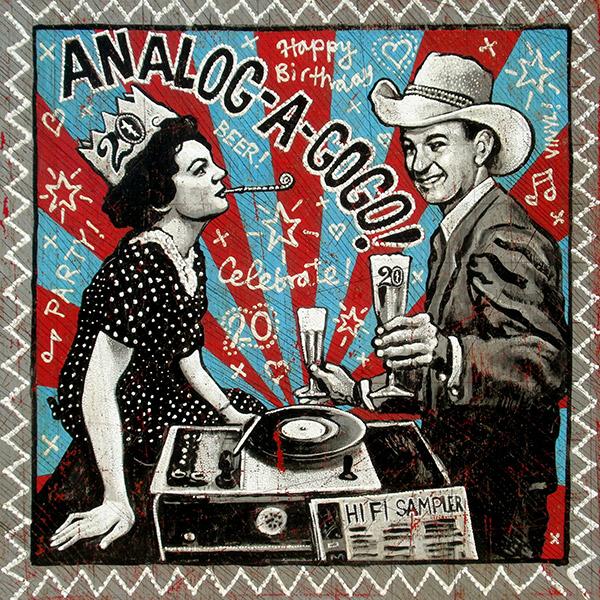 Feel like a Summer weekend road trip? Always wanted to visit the Dogfish Head brewery, live and in person? A great chance for both is coming up on Saturday, June 13, 2015, 11am – 4pm. The Dogfish Head Analog-A-Go-Go event is happening at the main brewery location in Milton, Delaware (easy 6-hour drive). The event will feature record collectors and vinyl shops from all over the Eastern seaboard, ready to sell, trade, and barter. There will also be excellent craft vendors, including homemade yoga mats, vintage clothing, outdoor life gear, etc. beerPittsburgh Staff will be there too!
Yeah, yeah, but what about the beer? They'll have 10 unique beers on cask and draft for the event. Here's what's scheduled:
Add to this an Analog tasting glass, plus a recycyled tote… and brewery tours! The event is limited to 1000 tickets and they're only $25 each. Click here to buy 'em.